What Exactly Are Private Party Auto Loans? Just Find Out Now
Private party car loans are financial solutions which enable borrowers to finance privately owned cars. By qualifying for a low interest rate auto loans for private party purchase, it could be possible to buy car owned by your relative, friend, neighbour or even an acquaintance. Besides, as loan amounts offered for purchase of new or used cars could be much lower and terms shorter, the loan can be repaid quickly with easily manageable instalments to build credit faster.
CarLoansSoFast helps borrowers of any types of credit to get the private party auto loan through a simple, easy and absolutely hassle free process. We are here to help:
Lowest Interest Rates in the Industry
Easy Private Party Auto Loan Process
Affordable Monthly Instalments
An Online Application Form That Is Quick To Complete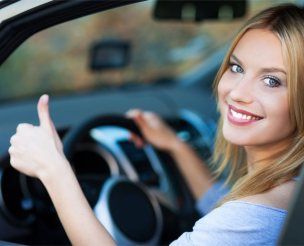 Key Tips for Securing The Best Deals On Auto Loans For Private Party Purchase
During your effort to secure private party car loan, it could be much better if you take the below mentioned aspects into consideration.
Even if you are buying directly from its owner, it could be advisable to get your car loan preapproved.
Once you obtain private party car financing loan pre-approval, you must negotiate price of used car as you are aware of your budget.
Determine whether getting a private party auto loan or personal loan is the right option for your specific financial and credit situation.
If you have bad credit, take steps to improve your credit rating so that you can qualify for the lowest and the best interest rate.
Know Basic Requirements to Get Private Party Auto Financing
To get quicker approvals for best private party auto loan, you need to satisfy the below mentioned eligibility criteria stipulated by lenders:
You must be over the age of 18 years
Your monthly income must be at least $1,500
You must be staying at present residence for last 6 months
You should be working with current employer for past 6 months
You must have a valid Social Security Number (SSN)
Currently you must not be in an open bankruptcy
Car to be purchased must have less than 100,000 miles on it
Privately owned car must be less than 8 years old and loan amount sought must be at least $5,000
You have the option to choose loan duration between 36 to 72 months

Advantages of Getting Private Party Car Financing
There could be numerous advantages of securing auto loan for private party. Some of these could be as follows:
Online lenders compete with each other to provide some of the best deals in the market.
You have the chance to qualify for a car loan even if you have been turned down earlier.
Could be much shorter meaning that the loan can be paid back quickly to build credit faster.
No money could be required for paying down payment as you are directly dealing with car's owner.
If you agree to pay little down payment you will be needed to borrow less money. Besides, loan repayment terms offered for financing of used cars.
You are well versed with the past history of the vehicle being purchased, its overall condition and mileage as you are buying it from a person who is known to you.
If you get preapproved for private party car finance, you know your spending limit and so are in a better position to negotiate price of used car with its owner.
Get Best Possible Rates For Private Party Auto Loan
Although car loan for private party come standard with an array of benefits, we recommend you to look for auto loan private party with sizable down payment requirements so that you are able to secure the lowest and the best interest rate as well as affordable monthly payments. Additionally, we also suggest you select a shorter loan term so that you end up saving money on interests on a vehicle that is going to lose all its value within the next 5 years. You can also buy a used car from private seller. To get started with the process of exploring plenty of options, apply online now!

Learn How To Find The Best Private Party Auto Loans In Just 3 Easy Steps
While shopping is the key to find the most affordable car loan for private party purchase, to get the best deal, you need to follow few important steps as under:
Find top rated lenders – Locate local banks, credit unions as well as private online loan dealers that specialize in providing private party car loans to get the best free proposals from them.
Submit car loan request – Gather copies of recent paystubs, copy of one of the utility bills, details of social security number, age proof, etc. and attach them along with private party auto finance application.
Compare multiple quotes – By comparing free non-binding quotes secured from several different lenders by using an online calculator, you can identify the best proposal on auto loan financing for private party purchase.